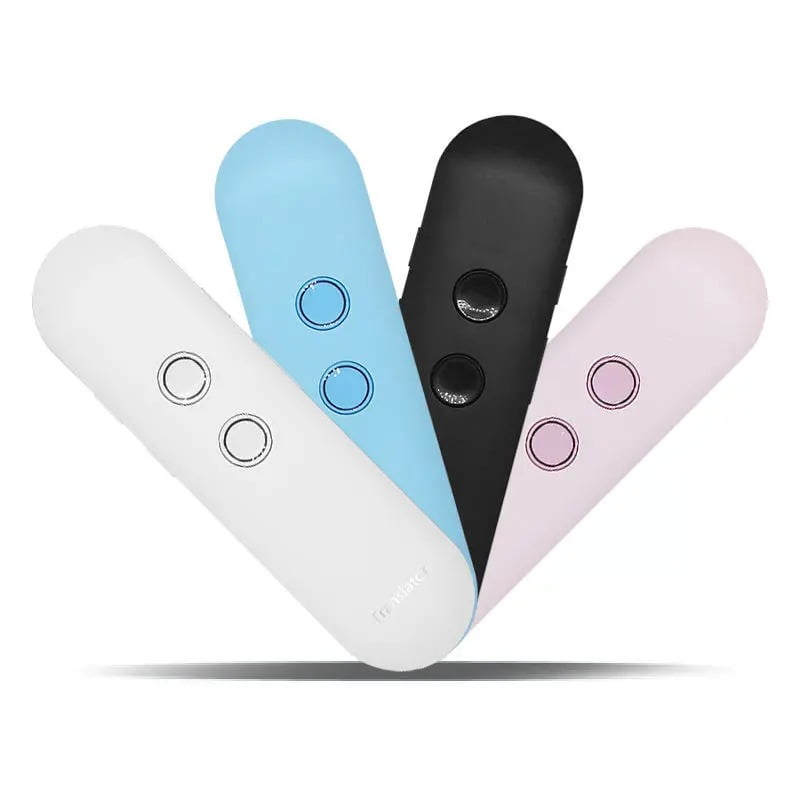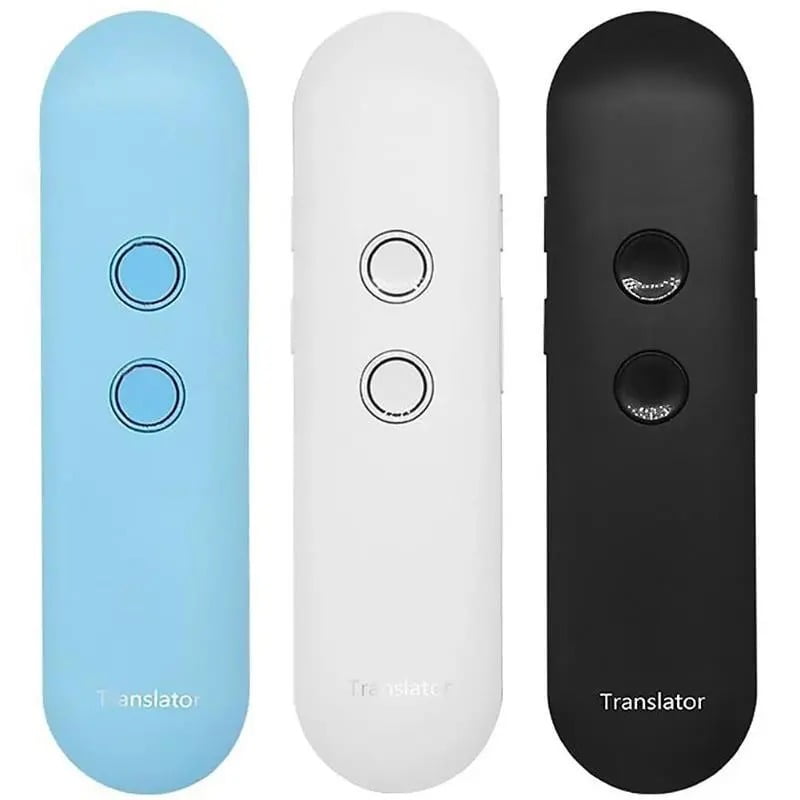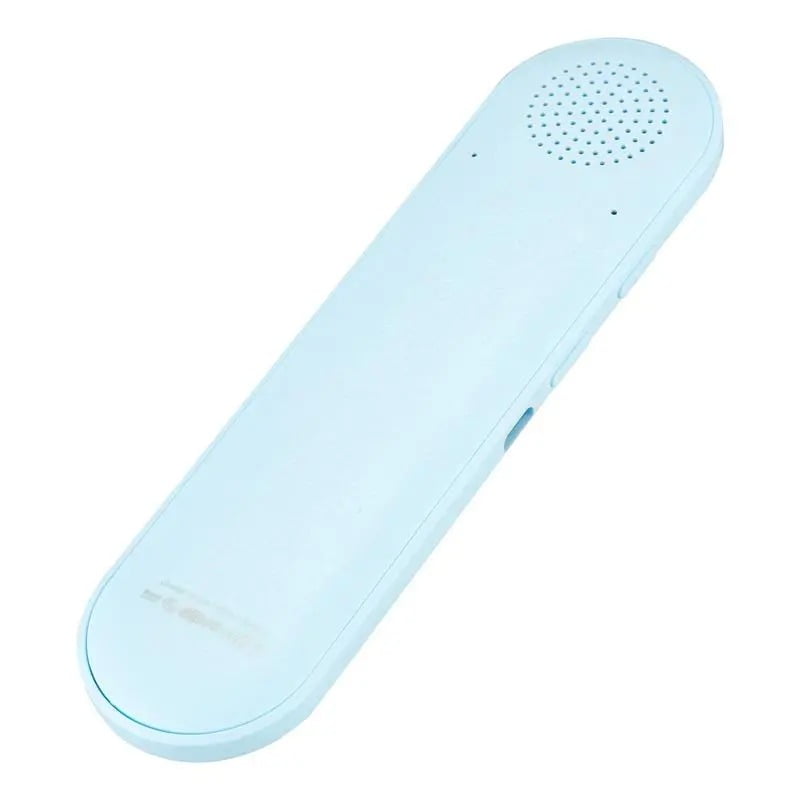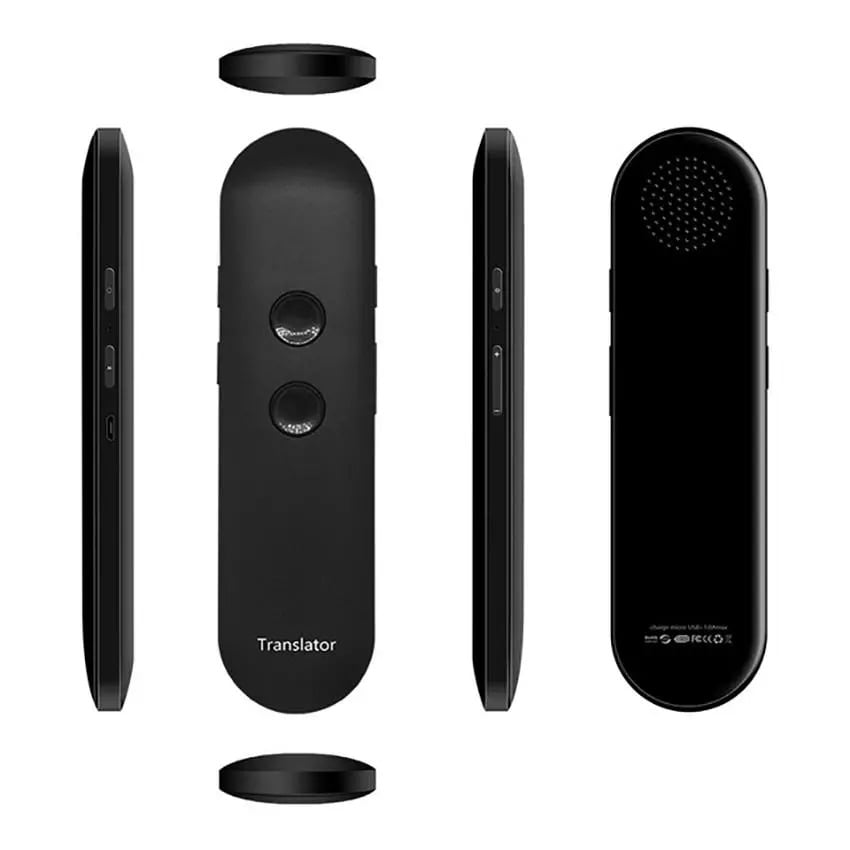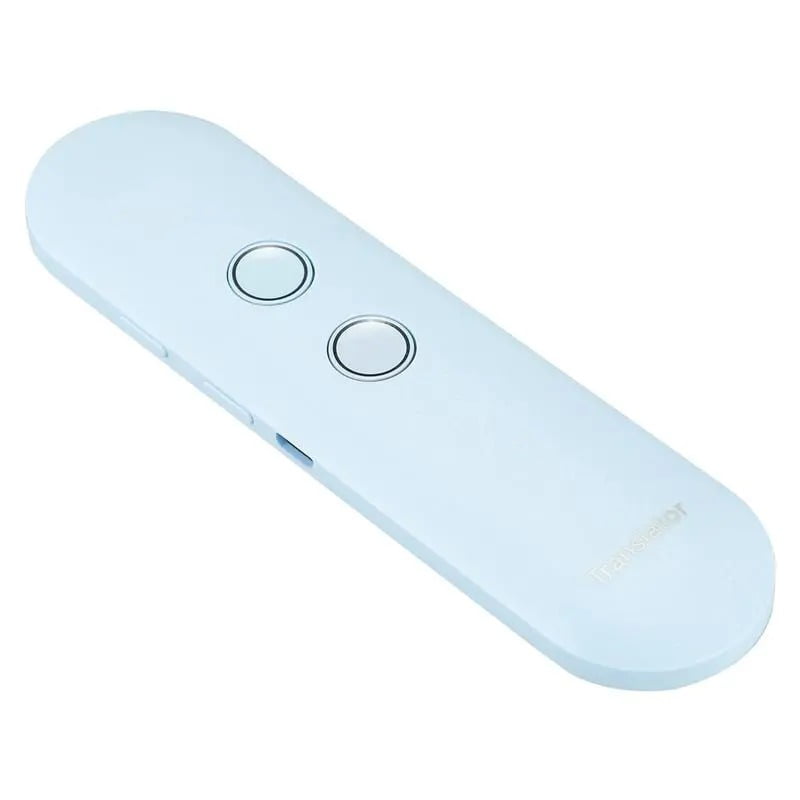 T4 Smart Translator Features:
Instant voice translation: No need to wait, hold down the button, say what you want to translate, translated at the same time.
Photo translation: Open the app, use the phone to take a photo and identify it, the translation is more convenient.
Text input translation: The chat information received does not understand? Can't write? Copy directly into the APP text input box, and the translated text can be copied again.
Recording translation: It is not only a translation machine, but also a recording pen. After recording the text, it can recognize the text translation.
High-fidelity speakers: The external effect is clear and bright, and the built-in noise reduction microphone ensures more accurate voice input and recognition.
Ergonomic design: small and portable, one-handed operation, you can carry it in your pocket.
Applicable scene: Suitable for traveling abroad, avoiding gesture-based communication, enjoying the world scenery, eating the world food, and making foreign friends. Business communication: Solving language problems and making communication easier.
Long standby: Battery capacity of 800mAh, standby time of up to 10 days, continuous translation for 80 hours, charging time of 2 hours.
Specifications:
Type: Translation Machine
Connection method: Bluetooth connection
Effective distance: 10m
Compatible systems: Android 4.3 and above, iOS 7.0 and above
Battery capacity: 800mAh
Continuous translation time: 80 hours
Material: ABS
Weight: about 200g
Size: about 136*36.3*12.3mm/5.35*1.43*0.48in
Function: AI intelligent dialogue, voice translation, photo translation, text translation, remote conversation translation, recording to text, recording translation
Introduce how to use:
(1) The mobile phone connects to the Wifi or mobile network, scans the QR code on the product, and downloads the translator's translation APP;
(2) Set up the application according to the instructions.
(3) Press the power button to turn the translator on; when you open the app, it will automatically scan and find the "Translator" device.
(4) There is a menu bar in the APP that can select languages from up to 42 countries.
(5) Select the translated language, press the button A on the translation bar to start recording, release the button after the speech is finished, and view the translation result on the APP for about 1 second. The translator recognizes the speech as text and then translates it into Foreign language and play.
Note: Please ensure the network connection of your phone. When the network is poor, the translation may be delayed or non-functional.
The supported languages are as follows:
Mandarin, Traditional Chinese (Taiwan), English (United States), English (UK), English (Australia), English (India), English (Canada), English (New Zealand), Korean, Japanese, French, French (Canada), German , Spanish, Spanish (Mexico), Thai, Italian, Dutch, Portuguese, Portuguese (Brazil), Russian, Arabic (Egyptian), Arabic (Saudi Arabia), Arabic (International), Swedish ,Finnish, Danish, Polish, Hindi (Indian), Norwegian, Catalan, Croatian, Indonesian, Czech, Turkish, Vietnamese, Ukrainian, Slovak, Greek , Hungarian, Romanian.
T4 Smart Translator portable Intelligent AI Translator Foreign Language Learning Machine For Travel Business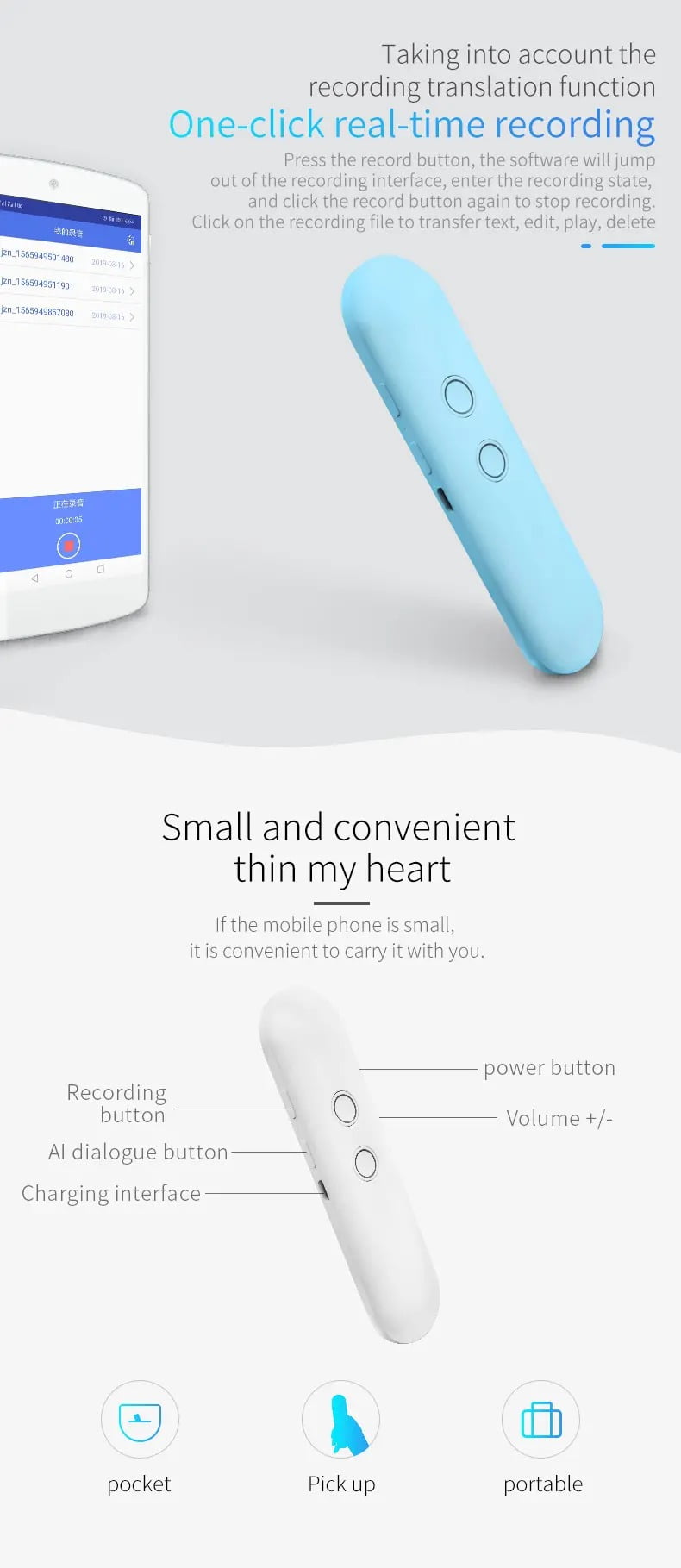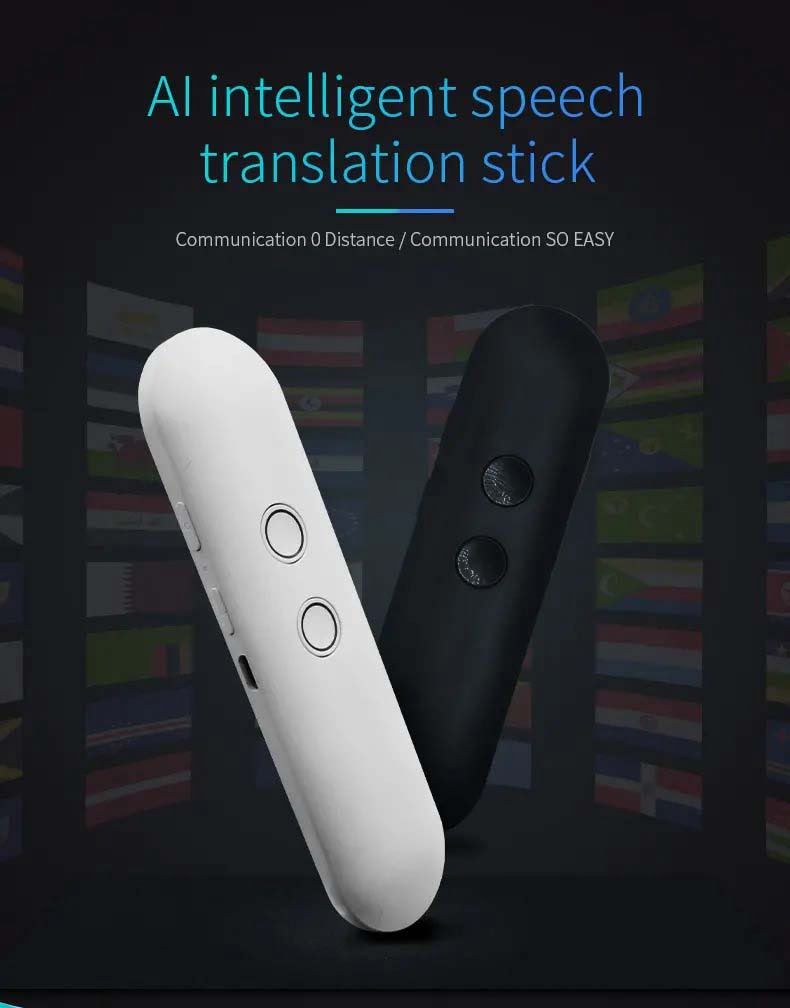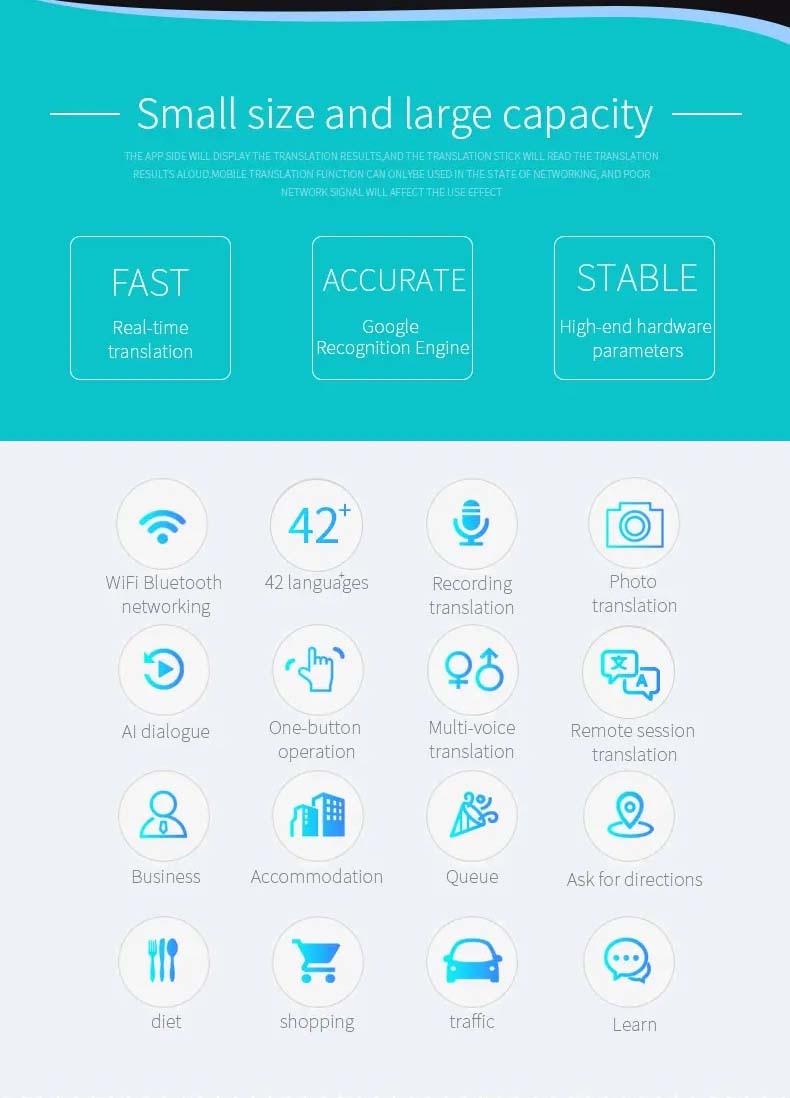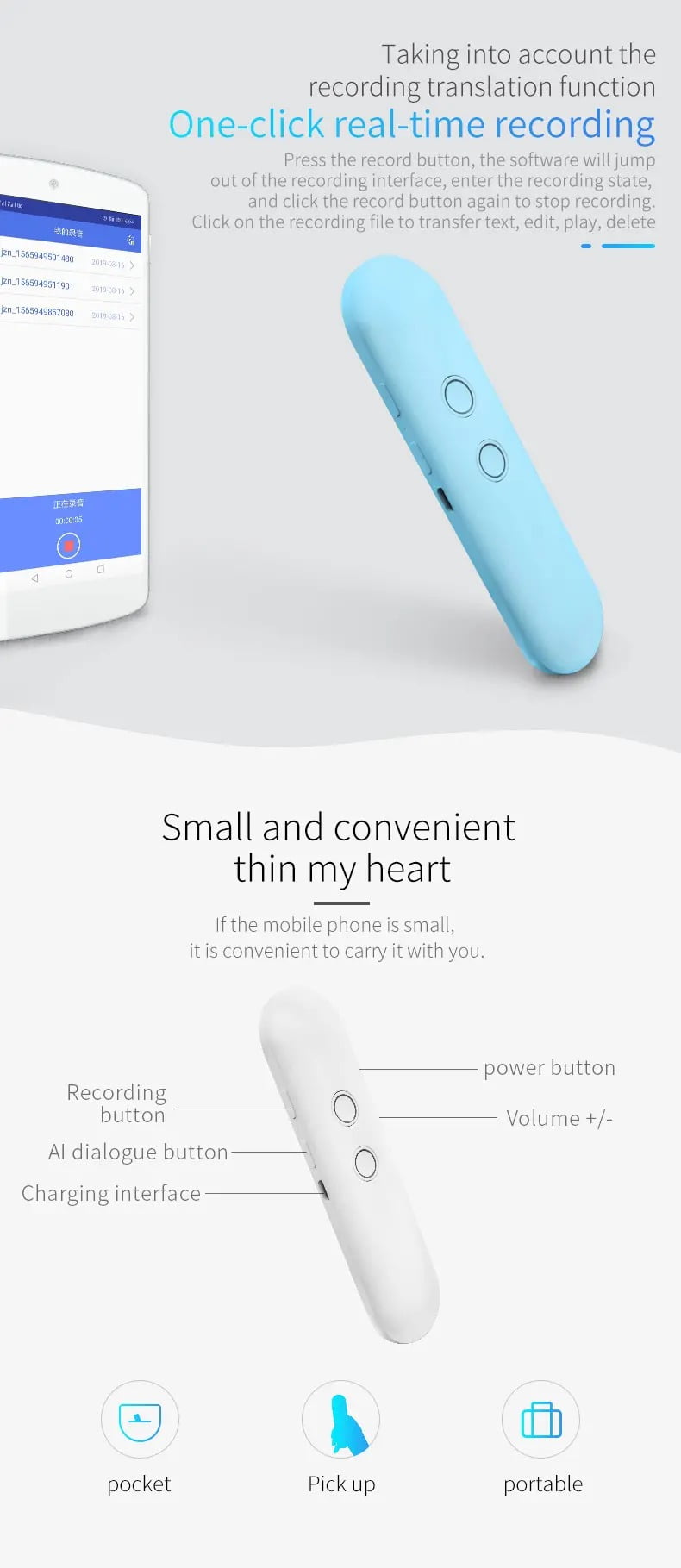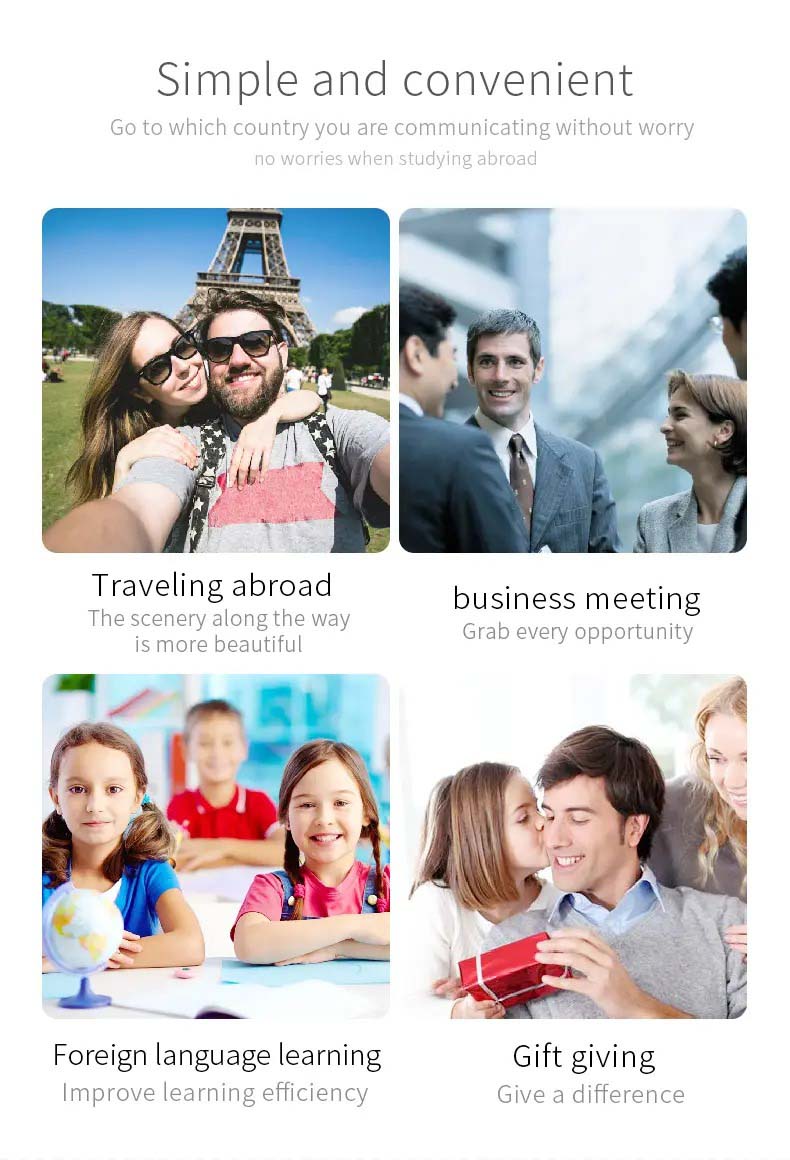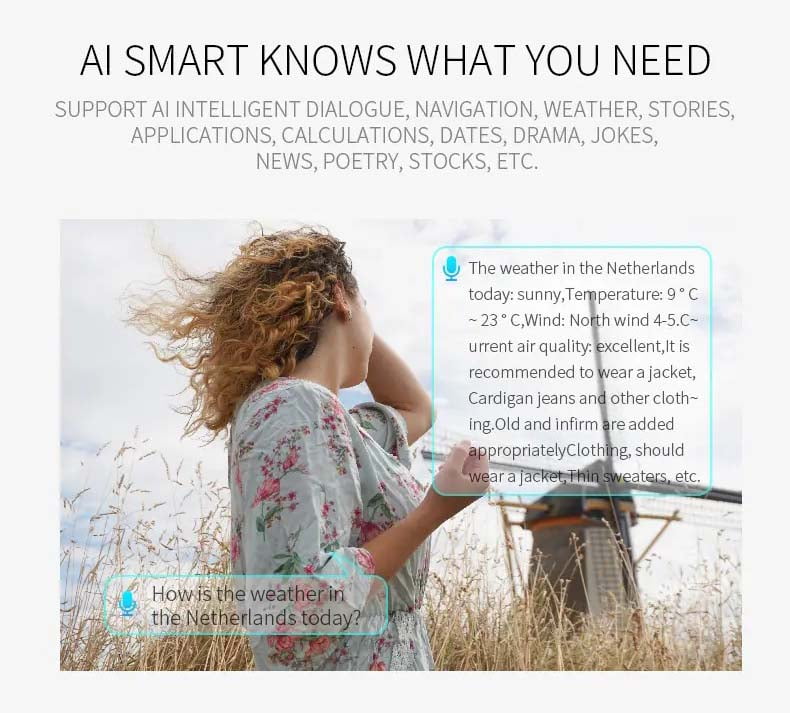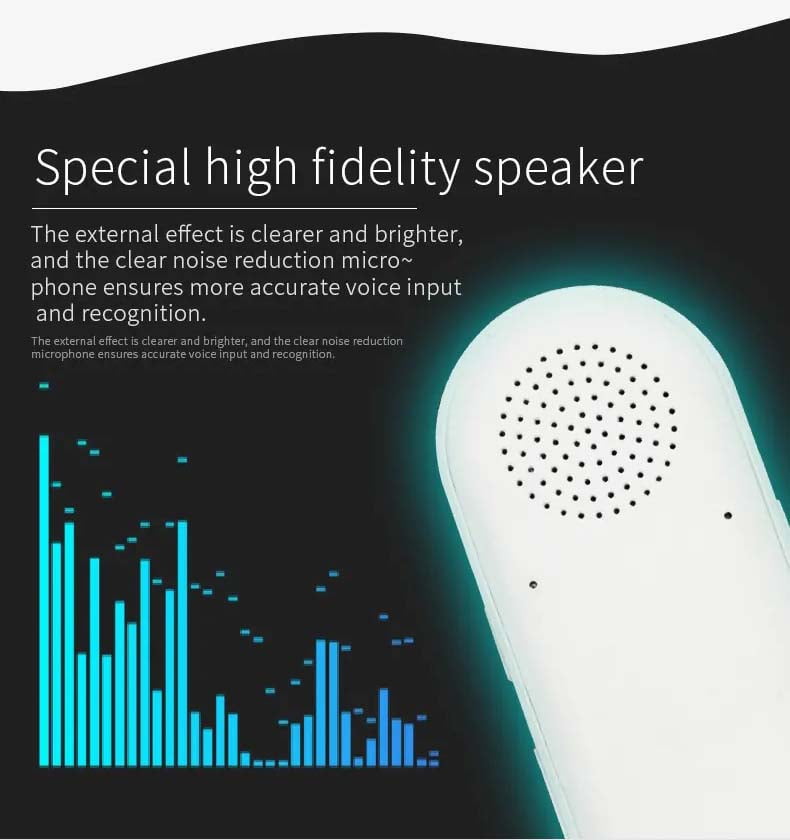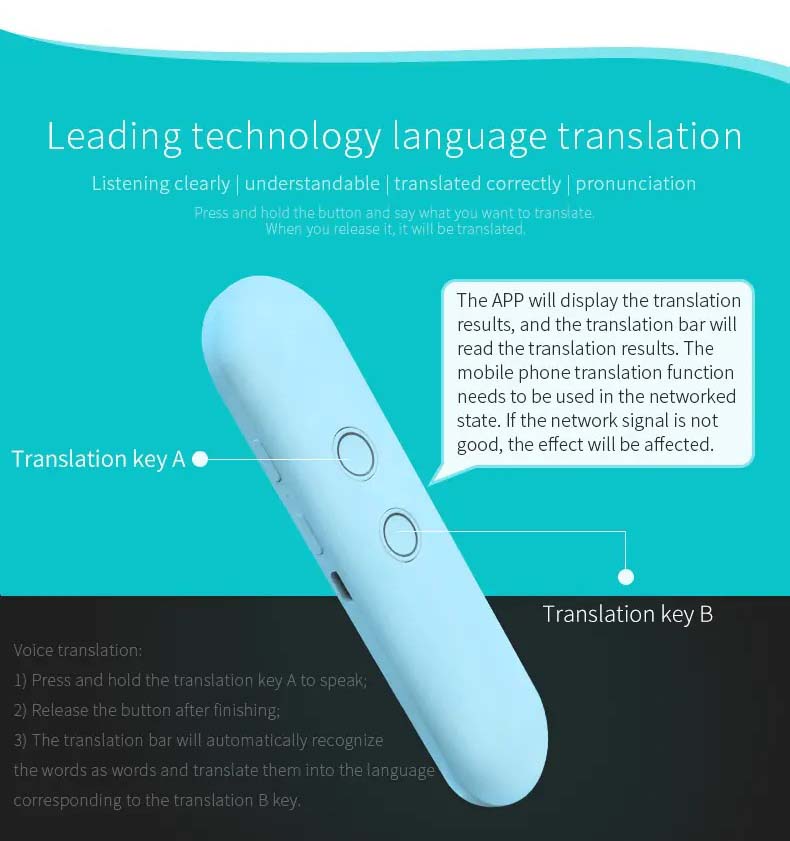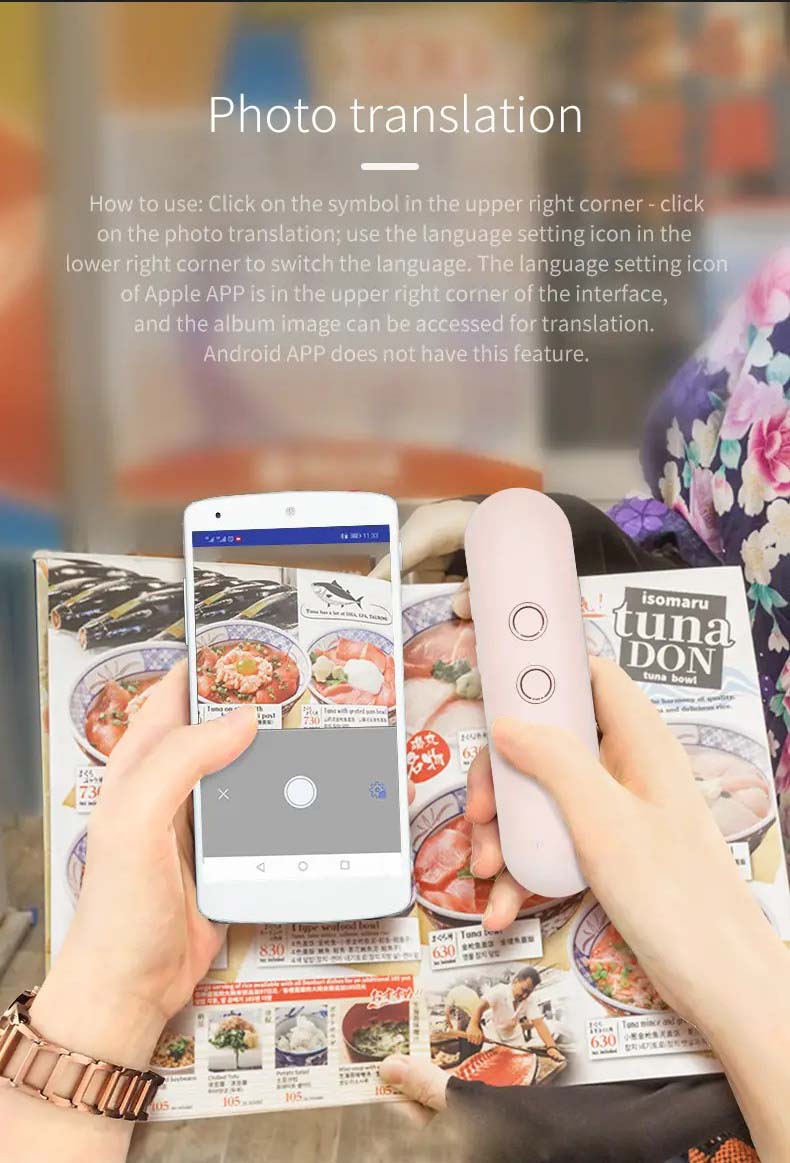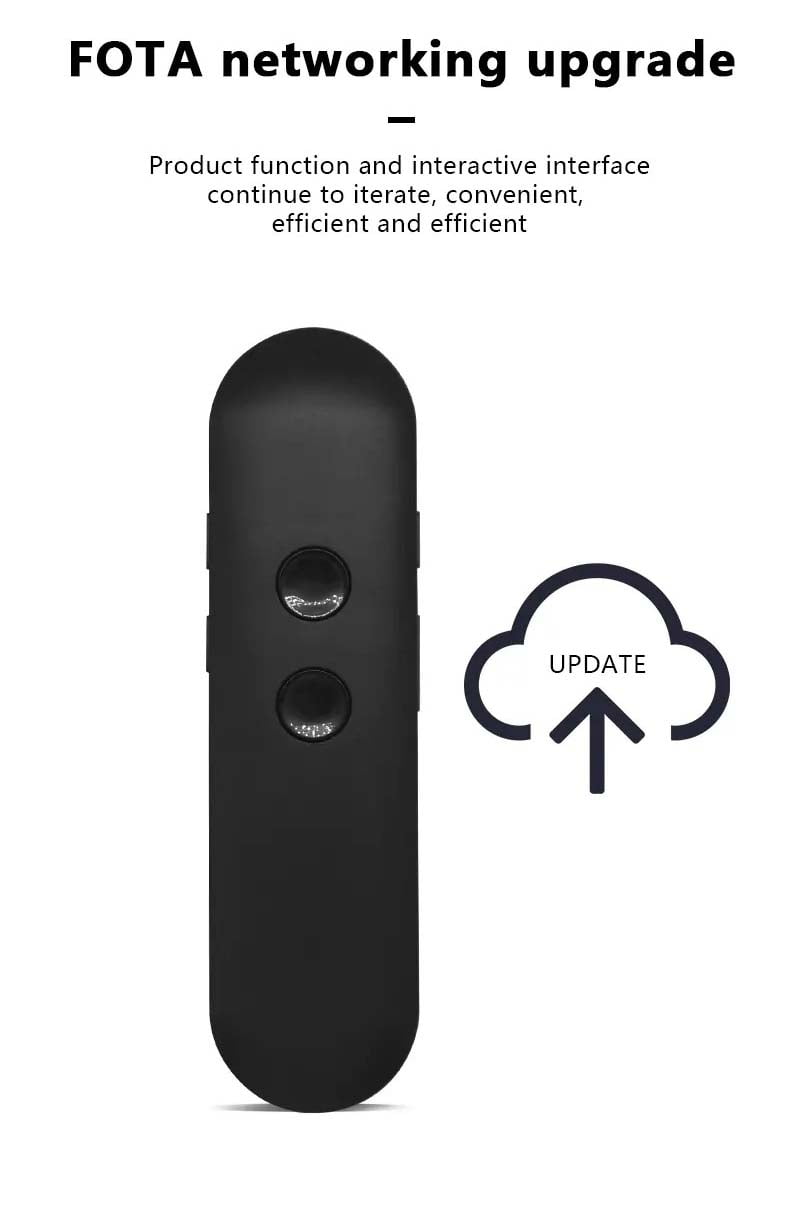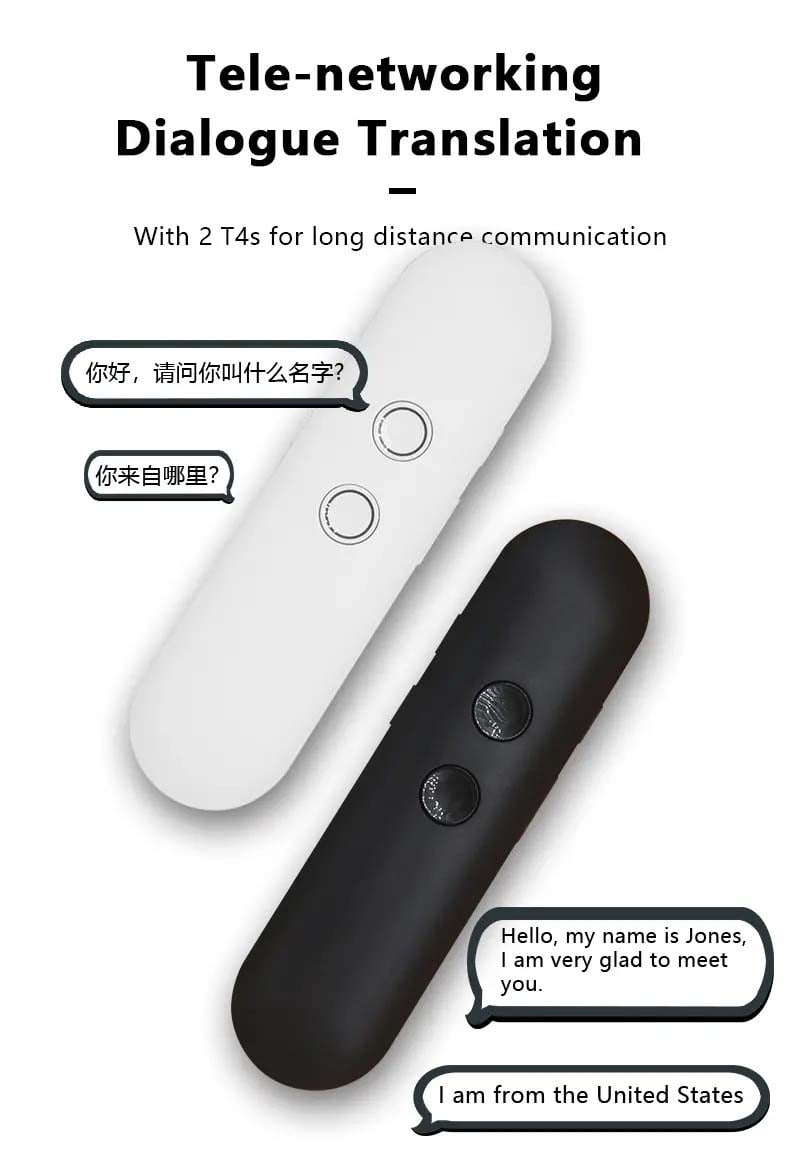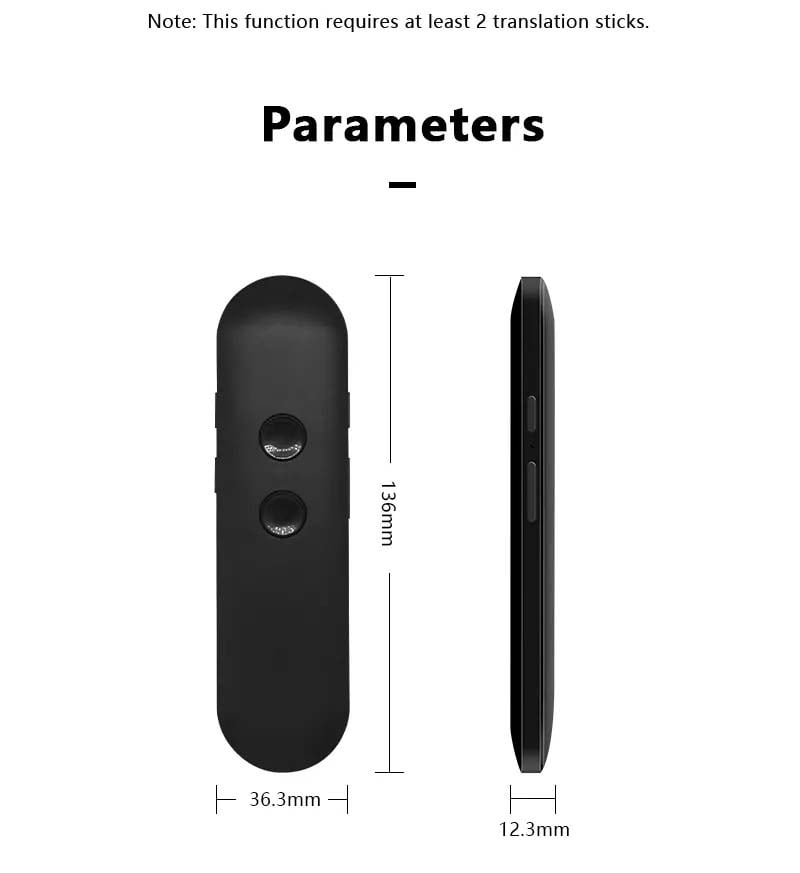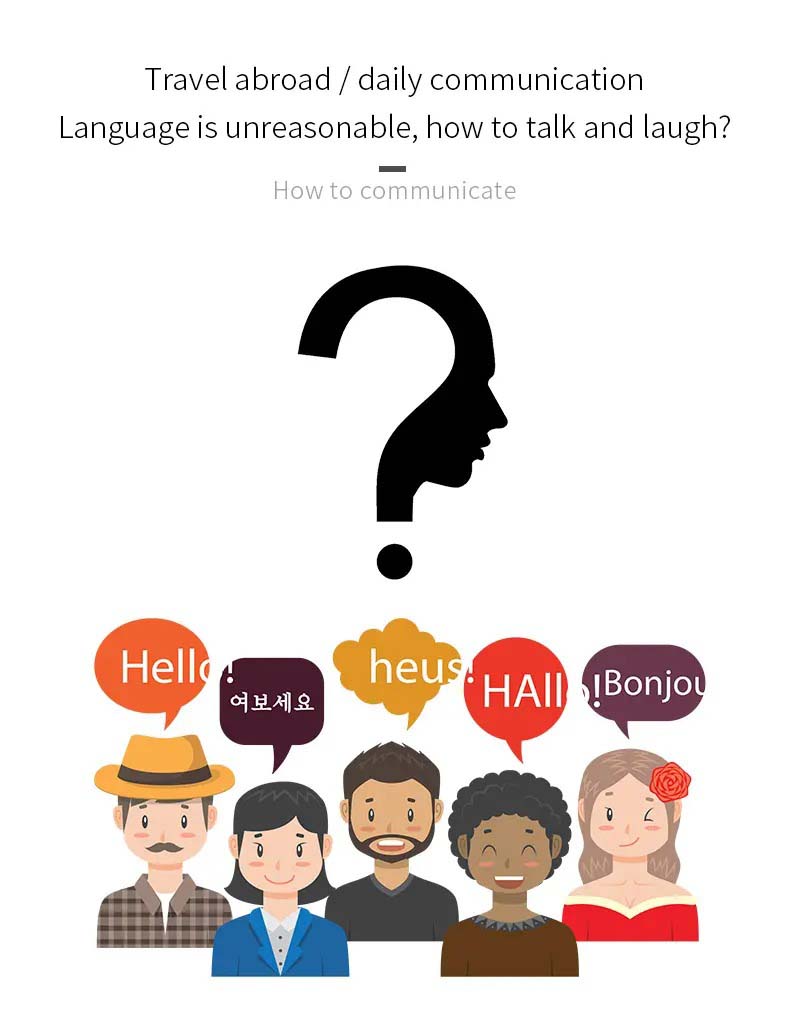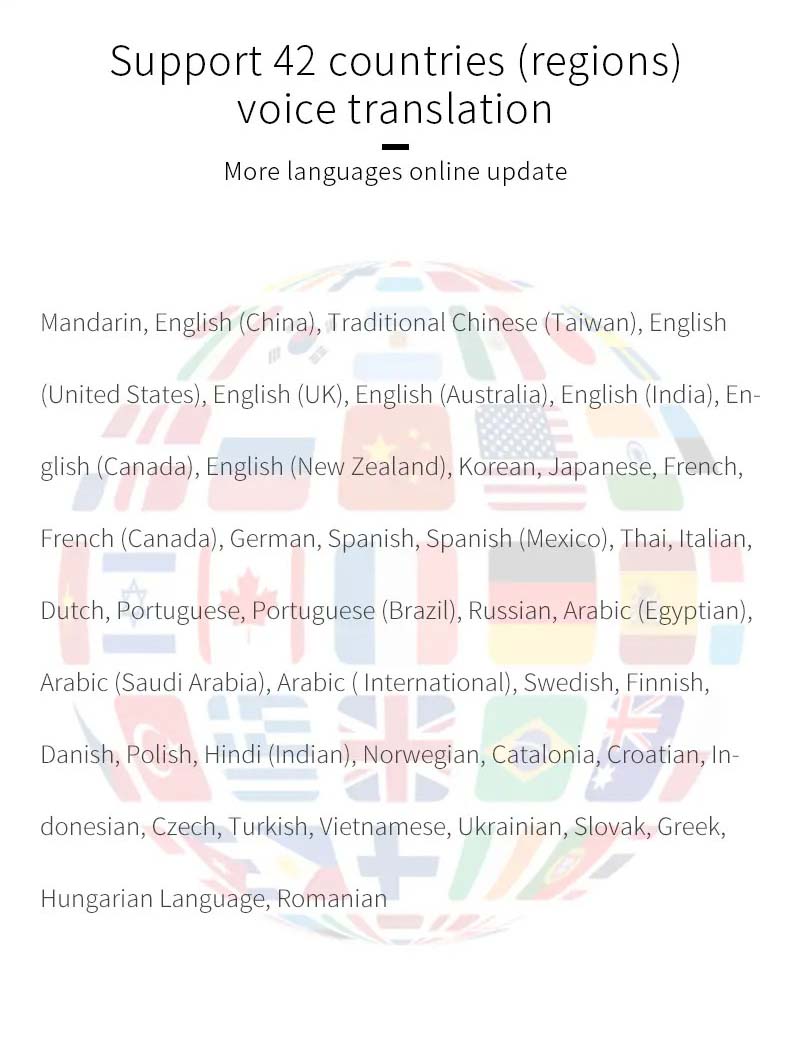 Earbud Headphones sales up to 35k per month
Smart wearable device up to 30k per month
Smart TV Box sales up to 12k per month
Windows mini pc sales up to 8k units per month